About the International Business Park
The International Business Park (IBP) is a 517-acre master planned mixed-use business park in Concord, NC.
IBP is home to about 30 different companies, including four Fortune 500 corporations and numerous international companies, including OILES (Japan), PreGel (Italy) and Schubert & Salzer Inc. (Germany).
Located on the I-85 corridor at one of the busiest interchanges in the entire state, there are more than 3,000 people employed at companies within the International Business Park.
Mayor Scott Padgett concurs that the IBP is one of Concord's most successful partnerships, helping pave the way for sustainable investment and growth. In 2014, Mayor Padgett stated, "If it wasn't for the IBP, the city would likely be in a different place today."
IBP Highlights
More than 500 acres of land
Three lots certified by the NC Department of Commerce
Industrial spec building available soon
More than 3,000 employees working within IBP companies
Located within 10 miles of several major attractions, including Charlotte Motor Speedway, PNC Music Pavilion and Concord Mills.
Only 20 minutes from Charlotte Douglas International Airport
Located at one of the busiest interchanges in North Carolina
90,000 vehicles estimated to pass by the intersection (Exit 55) every day
More than 25,000 vehicles pass IBP on Highway 73 each day alone
View the IBP interactive Master Site Plan. For more information or questions on leasing or sales, contact us.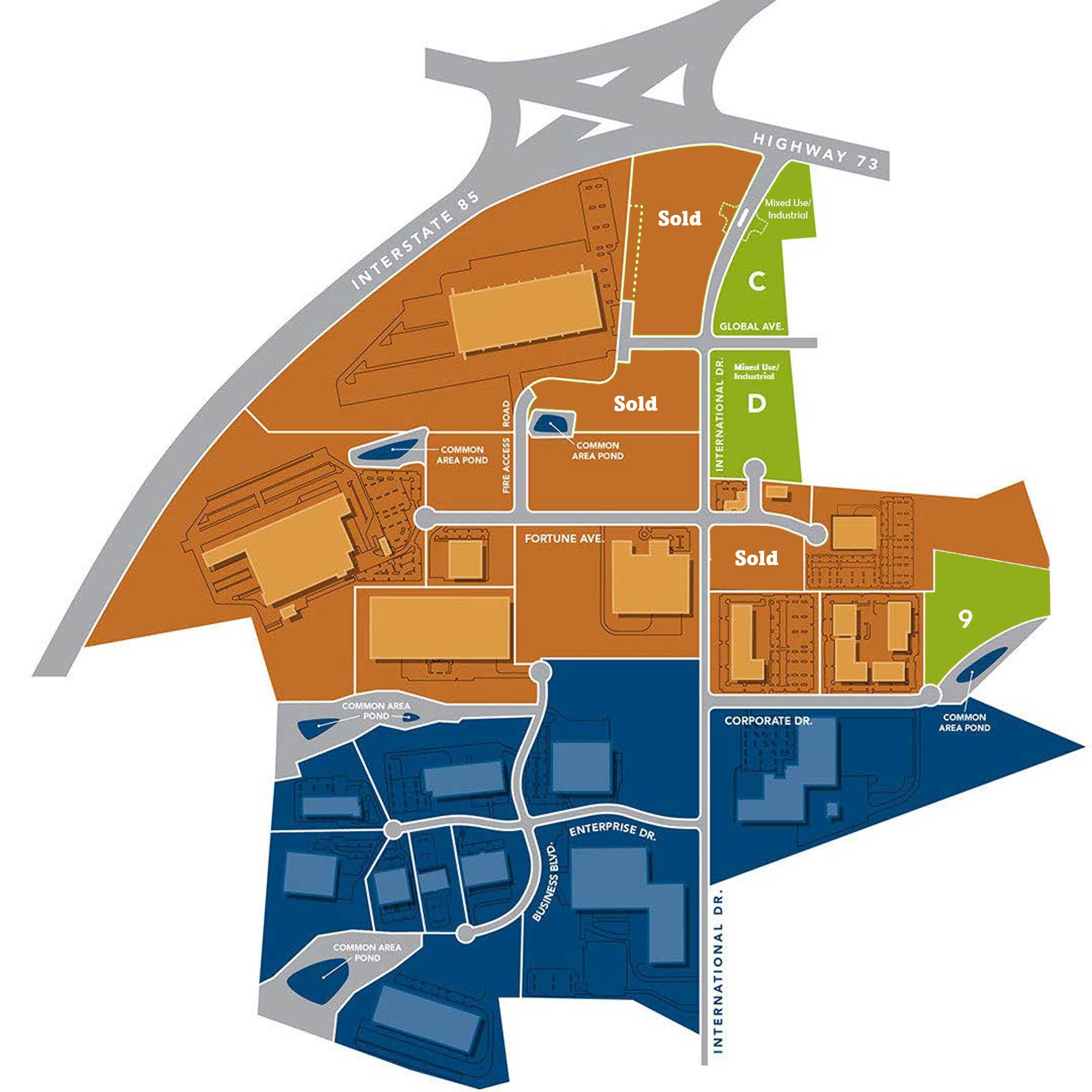 Infrastructure
The International Business Park is served by multiple utility providers, including Duke Energy, PSNC Energy, Windstream, and the City of Concord. These organizations provide power, gas, telephone, direct fiber lines and other services to the firms located within the IBP.