Certified Sites
Three prime lots (seven, eight and nine) in the International Business Park recently received the coveted "Certified Site" certificate from the North Carolina Department of Commerce. Essentially a commercial development seal of approval, certified site designation means that a commercial parcel has met a stringent set of guidelines for future construction, reducing overall risk for the developer.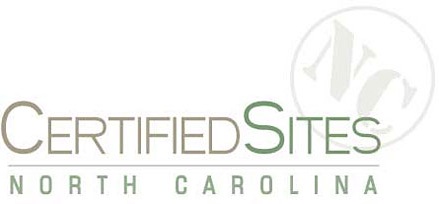 A site must meet more than 30 prerequisites to obtain this coveted status, including:
Business/industrial use designation
Phase I environment audits
Geo-technical studies
Topographical analysis and maps
Aerial photography
Availability of public utilities
Industrial power quality
Engineered site development plans
Detailed analysis of development cost
Complete information on pricing
What this designation means to you is a pre-inspected, "shovel-ready" lot with fewer risks and a shorter pre-development process; thus improving the chances your project is completed on schedule and hassle-free.
Here is the official certification report for International Business Park Lots 7, 8 and 9.
Read more about this classification system by visiting the North Carolina Department of Commerce "Certified Sites" page.