When it comes to attracting diverse companies to the International Business Park at Concord, flexibility is key. From manufacturing and technology to retail and distribution, the park is designed to house a variety of industries – and the City of Concord and Cabarrus County are prepared to help accommodate them.
"One of the biggest reasons we've seen businesses come here is because they have found long-term value in the park," said Anne Johnson of CBRE during a recent Fam tour of Cabarrus County. "Not only do we have lots to offer, but the local governments are easy to work with and open to providing incentives."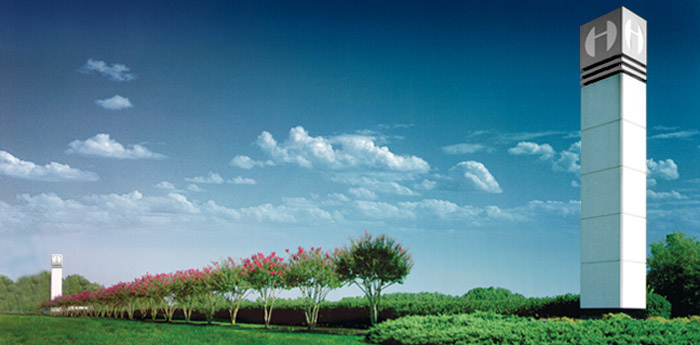 During a bus tour down International Drive, the main thoroughfare for the park, Bryan Crutcher of CBRE noted the strong partnership park tenants have with the city and county. "It's definitely a pro-business community. Local government has been willing to work with industries and developers to provide access to additional lots, extend facilities and assist with roads."
That flexibility can also be used to describe the park's location and access. It offers two entrances that give visitors and employees options for entering or exiting the park. Another benefit is that most heavy truck traffic occurs in the middle of the night, which doesn't interfere with or create a lot of traffic during normal business hours, Johnson said.
In the near future, there are plans for mixed-use commercial, retail and hotel development and available C-2 zoned sites.  In the meantime, just south of the park are a variety of retail and service-based businesses, including restaurants, grocery stores and gas stations. "If park employees leave for their lunch break, they have plenty of options within a mile to allow them to get back within an allotted time," Crutcher said.
Just eight miles from the park is the intersection with I-485, which connects Concord to the South Charlotte region and the Charlotte-Douglas International Airport. Johnson told the visiting site selectors, "One of the biggest benefits of being in Cabarrus County is you're so close to Charlotte and can take advantage of all that it offers, but then you can get a better financial deal and incentives by coming to Cabarrus County. It's a win-win!"