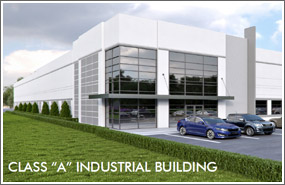 As demand for Class A office space continues, the International Business Park at Concord is stepping up to make sure Cabarrus County has the right product to attract new and expanding industry.
Now available for lease is a 50,425-square-foot speculative industrial building situated on 4.55 acres. The spec building, managed by Beacon Partners, will meet today's industrial needs and save prospective businesses months of construction time because tenants will be able to easily convert the building into a space that meets their needs.
Cabarrus County's diversity has continued to grow in the areas of energy, food and beverage, aerospace, back office, logistics and automotive. County leaders said the new International Business Park spec building is a positive step to enhance the area's economic development appeal and offer a solution for businesses looking to come to Cabarrus County.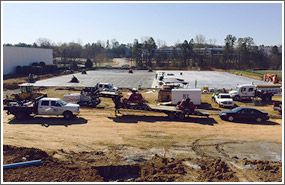 "The average square footage for active projects in the county is about 90,000," said Samantha Grass, project manager for Cabarrus Economic Development. "About 50,000 square feet is kind of a sweet spot for us because we get a lot of requests for that 25-to-75-thousand square-foot range and we just don't have a lot of product in that size."
To learn more about the spec building and its features, contact Anne Johnson or Bryan Crutcher with the Charlotte office of CBRE.